Oh boy... this is one of the least exciting refashions I've done, but so very practical. I made a t-shirt for myself from a men's XL tee.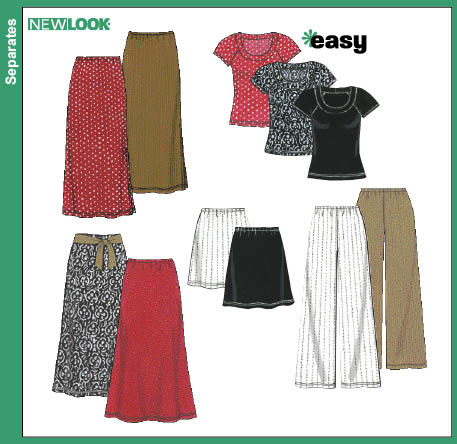 I didn't bother taking a photo of the original men's tee because you know very well at this point what an oversized tee on Clementine looks like. :)
There is strangeness and oddity with this pattern. Specifically, there is a sleeve dart which has befuddled and perplexed my predecessors. I've sewn raglan-sleeve garments with 2-piece sleeves so I figured closer contours were the goals behind the sleeve darts in NL6762. Also, previous reviewers noted that the neckband notches didn't match well with the notches on the bodice front and back. A recent reviewer said she did fine when she divided everything in quarters and stretched the neckband evenly around the neckline.
Also, the t-shirt I used for this is not the ideal knit. A swatch of my t-shirt does not stretch as the pattern envelope suggests it should for this pattern. I knew all this going in.
As a result, it took me about 30 minutes to deconstruct my men's tee and cut out the pattern pieces, and 45 minutes to sew it all together. I had to fight the neckband a little because it really did not want to stretch as much as I was forcing it to. I also did not hem the sleeves because they are already an inch shorter than the pattern piece (not enough fabric from the original tee), and decided to leave the bottom hem unfinished as well to match.
The sleeve darts are kind of pointy, even though I took extra care to sew them a little longer and more rounded than the pattern showed. At times, like when I've been moving a bunch and haven't smoothed out the shirt in a while, you can really tell, like in the photo at the end of the post. Most of the time, you can't tell the pointy shoulder darts from rumply cotton:
Other notes:
I took my usual 1" petite alteration at the waist.
I added about 4-5" at the bottom because the original t-shirt had enough fabric. This is tunic-length, and I really like it.
I like the overall silhouette of the tee, and more importantly, I think the neckline is the perfect shape and size for me.
I'll definitely sew this again with an appropriate knit, and will make the sleeve pattern into a 2-piece sleeve. Chances are I will make long sleeves, too, to carry me through the winter. Geez, do I look angry in this photo or what? It has been almost a week straight with no sun and I think it's getting my energy level down! (I know, I'd never make it through the winter up north.) But I'm not complaining -- we totally need the rain.
My review of NL6762 is at PR.com.